The second decade of the 21st century brought about new revelations about health and wellbeing, especially when it comes to boosting your immunity and keeping well. Even with the amount of synthetically produced medicinal aids available to people, not less than 80% of people worldwide rely on natural remedies for their primary healthcare. Introducing Hemp! And owing to this switch to all-natural products, one superfood that has emerged is hemp! This humble plant is expected to see a global industrial market growth of 18.8% by 2027 owing to all the benefits it provides. Hemp is becoming the playmaker for tons...
---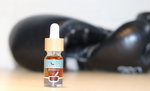 CBD, or cannabidiol, is the all new legal and natural way to deal with a number of ailments. These may include epilepsy, mood swings, nausea, anxiety, drug withdrawal or even chronic pain. But with the law, and multiple medical practitioners, backing this all natural extract, many people have started to use CBD. For beginners, there's a few things that one should understand. CBD comes from the same source as THC that gives you the "high" that cannabis is usually known for, but CBD is safe and does not involve any psychoactive stimulation...
---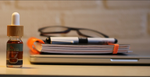 5 Essential Questions about CBD that will help you understand this all natural extract better! There may be tons of other questions that would be on your mind, like "how much CBD should I take", "is CBD legal", "can we get a prescription for CBD", "is CBD oil same as hemp oil" or more, and we would attempt to answer these in our coming blog posts! 1. What is CBD? CBD, or Cannabidiol, is an extract that comes from the cannabis plant or hemp, along with another substance called THC (but we'll come to that later). Now, inside the human.