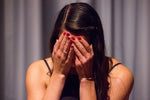 The awareness around mental health issues and how they severely affect people's day to day lives has taken a peak in recent years. 
At Encasa Botanics, we believe that it was a necessary step, and we say that because earlier, the majority of people never realised that they were suffering from something as serious as depression.
That brings us to the primary focus of today's blog - a common mental health problem that has caused profound issues in people's lives. PTSD (Post-Traumatic Stress Disorder), a psychological disorder generally experienced by people after witnessing some trauma. 
CBD oils can be an effective natural treatment for PTSD - after all, CBD has been transformative for not only PTSD but other types of mental health problems too.
In this blog, we'll walk you through everything there is to know about PTSD, how CBD helps as a treatment choice and we have also included a handy section that lists the best CBD products for you to choose from.
Without further ado, let's get right into it! h
What is PTSD, and How Can CBD Help? 
Post Traumatic Stress Disorder (PTSD for short) is a mental condition that people can develop after a traumatic experience. 
It usually comes in several kinds of discomforts For example, some people have trouble sleeping whilst others suffer with  loneliness, depression and anxiety.
PTSD currently has several treatment options, but as mentioned before, with each passing year, it is becoming evident that CBD may help people manage its symptoms. here is still a lot of research for scientists to carry out for precise results regarding its therapeutic uses, effectiveness and safety.
So how can CBD help treat PTSD? - the two apparent symptoms of this mental condition are anxiety and effects on memory in the endocannabinoid system. This means, once you consume CBD and it enters your body, it reacts with the receptors present in the endocannabinoid system and helps you with  stress and anxiety. 
A routine CBD intake, can give you long-lasting effects and relief from PTSD symptoms. Researchers have discovered that CBD may affect the hippocampus and the amygdala parts of the brain which results in a calming effect.
Specifically, it calms the hyperactive amygdala (a prominent PTSD symptom) and may cause the hippocampus to grow which, again, helps with PTSD. 
CBD Products For PTSD 
At Encasa Botanics, we serve a wide range of premium full and broad-spectrum CBD oils that are tested for your safety. Our plant concoctions are power-packed with an extensive range of beneficial flavonoids, cannabinoids and terpenes; that are specifically designed to improve your overall well being.
As for the legal aspects, all CBD oils that we provide match the highest standards and are legal to consume in the UK. 
CBD vape juice and oil are some of the most effective ways of consuming CBD in your routine. It is the easiest form that enters your bloodstream quickly to get faster results. 
Needless to say, we at Encasa ensure that this product is tested to the strictest standards for your safety.
Visit Encasa Botanics' Website to Place Your Order 
Our experts have enough knowledge to serve you the best quality of the products available on our website. 
Along with our wide range of organic CBD oils and CBD vape E liquids, we also have CBD edibles and CBD isolates if you're just starting out. 
Lastly, you must not miss out on the CBD topicals that we stock. Since its application is directly on the skin, the effects will be quicker and definitely won't disappoint you! 
To place your orders, get in touch with us today!