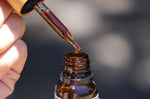 For those trying to up their game with extreme exercises and fitness, muscle injuries and soreness is a constant result and can take its toll on you.
Whether you're a professional athlete or a sports enthusiast, dealing with pain can wear down your body over time, especially if your exercise and training routine is intense. The after-effects can make you feel even more exhausted leaving you feeling burned out.
This is where CBD comes in handy.
Since working out or training exposes our muscles to different types of stress, there's a chance that your muscle fibres can be damaged. Moreover, only after your training is complete, your immune system will realise the damage that has occurred. This means, while the next workout or physical activity won't be as difficult, the pain and discomfort you feel in the meantime will be increased.
That said, if you're looking  for ways to deal with this, we've got just the thing for you.
In today's blog, we've put together a short guide on CBD for athletic recovery to help you better understand how the process works and how anyone can deal with athletic recovery. 
The Athletic Recovery Process - How Does It Work?
A workout causes various changes to your body that can in turn affect several other parts of it. 
Sure, by making your muscles bigger and stronger through working out can improve your body greatly. However, since this is an ongoing process, it does take time for your body to recover.
This is where the athletic recovery process kicks in, aiming to restore physiological and psychological processes so the individual can start training or exercising again.
However, at certain times, strenuous workouts can make the athletic recovery process painful with chances of inflammation and mood changes. This is where CBD for athletic recovery comes in as a great way of dealing with these problems. 
CBD For Athletic Recovery - Top 3 Benefits
We all know the various benefits of CBD for various physical ailments. With its increasing popularity in the field of medicine and health, it can have multiple benefits for various conditions.
Since cannabidiol alleviates muscle soreness and other forms of physical discomfort easily, it helps you recover from workouts quicker. Moreover, CBD interacts with the endocannabinoid system and impacts the body's processes including pain reception and sleep.
Additionally, CBD can help with the following processes -
1. Reduces Body Inflammation
CBD has shown various positive effects in reducing inflammation when applied to muscles or taken orally. This means that CBD oils or edibles can be helpful in dealing with inflammation.
From our premium full spectrum oils to broad spectrum oils, there's a variety of options available at Encasa to try out. Whether you're a beginner at CBD or have tried it before, there's a CBD product that suits everyone. 
To find out more about our products, get in touch with us today!
2. Helps With Pain Relief
CBD is known to interact with the body's endocannabinoid receptors that interact with the immune system and brain. These receptors receive signals which then respond by creating pain-relieving effects.
This makes CBD a great choice for dealing with chronic pain relief or muscle pain and various other physical conditions.
3. Improves Sleep And Tackles Insomnia
 
Since CBD helps uplift mood and regulate stress hormones like cortisol, it definitely helps to improve sleep and tackles insomnia. Many studies have also shown the positive effects of CBD in dealing with sleep-related problems like insomnia and REM sleep behaviour disorder.
That said, by consuming CBD oils, reducing anxiety and having a relaxing and peaceful sleep becomes much easier.
To Sum Up
While there may be uncertainty when it comes to CBD products, especially if you're unaware of its various benefits, there are many positive effects that have been noticed when it comes to CBD usage.
Whether it is CBD for athletic recovery or any other process, you're sure to experience relief and comfort by using high-quality CBD products from Encasa.
Encasa Botanics For The Best Quality CBD Oils And Products
Now that you know how CBD for athletic recovery works and the various benefits it brings to the table, why not try them out and see the difference for yourself?
Our collection of products include CBD oils, vape e liquids, edibles and much more. 
Place your order or get in touch with us today!